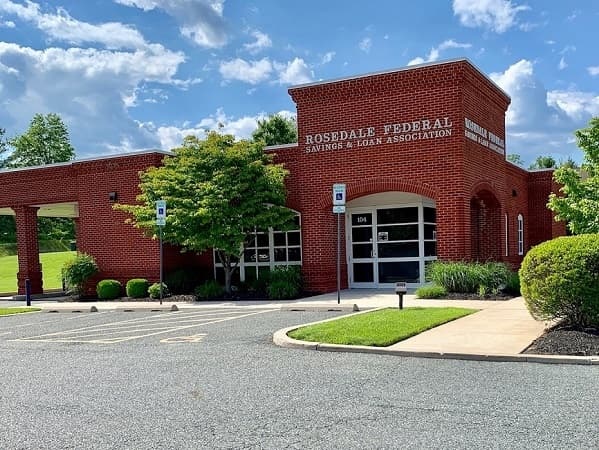 104 Forest Valley Drive
Forest Hill, MD 21050
Phone: 410.838.8853
Fax: 410.838.8862
| Branch Hours: | Services: |
| --- | --- |
| Monday - Thursday:  9-5 | Drive-Thru Teller |
| Friday:  9-6 | 24 Hour Deposit Taking Drive-Thru ATM |
| Saturday:  9-1 | Night Deposit Box |
| | Mortgage Loan Officer (by appointment) |
| | Notary Services |
Meet Your Forest Hill Branch Manager:
Alicia Limburg, Assistant Vice President, serves as the Forest Hill Branch Manager. Alicia has almost 25 years of banking experience. Alicia started her banking career at Rosedale Federal as a drive-thru teller and worked her way up to branch manager at the Forest Hill location. She has been at Forest Hill since it opened in 2000. Alicia brings a unique perspective to servicing customers by making them feel comfortable. While serving the Forest Hill community for over 15 years, she is not only familiar with the community, but also with the customers.
Committed to the community, Alicia feels it's important to keep the community clean for the next generation. She participates in the annual MA & PA trail clean up. In addition, she helps promote the "Catch A Pig" run every year benefiting the Harford County Boys & Girls Club. Outside of work, Alicia has a green thumb. Her family is committed to being self-sufficient; they are able to accomplish this goal through their hobby farm where they grow different kinds of fruits and vegetables and raise chickens.