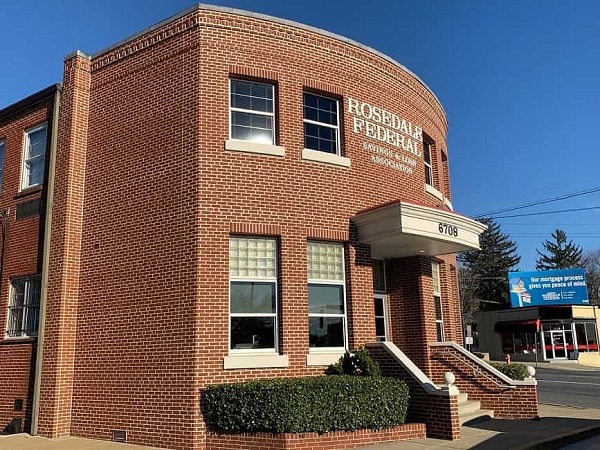 Over 100 Years - In the Neighborhood
Rosedale Federal has deep roots in the Baltimore area and we're proud to be part of the communities we serve.


At the turn of the 20th century, Rosedale was primarily a farming community. One prominent business was Seward's General Merchandise Store on Philadelphia Road. It was a place where farmers could shop for all types of supplies. It was also a place to congregate and talk.


It was there, in 1908, the idea was born to establish an Association to serve two purposes: give neighbors a secure place to deposit and save money — and make loans available to buy land and homes. The Association would equally benefit all of the people who deposited money, not just the officers and directors.  Charles Seward and nine other original founders pooled their $71 in assets and formed the Rosedale Permanent Building and Loan Association. They began to make loans and take deposits. It so happened that the feed store had a safe, so it became the Association's central location. At the end of the first year, the Association recorded $4,910 in loans and $204 in reserves.
Baltimore County saw healthy economic growth throughout the 20th century and so did the Association. Today we're known as Rosedale Federal Savings & Loan Association, which now has thirteen branches and assets of approximately $1.3 billion.


At its core, Rosedale Federal has not changed. Our purpose remains to help our neighbors with everyday finances and affordable home loans. The bank is still a mutual Association, owned by its depositors, not a group of investors and shareholders. Rosedale Federal is a strong, stable financial organization that will continue to evolve to meet the needs of our customers.