To apply for a HELOC, please select "Cash-Out Refinance" for the "Loan Purpose."
Meet Our Residential Lending Production Team
The value in your home can put cash in your pocket.
Our HELOC is so good, it may surprise you!
There are so many things you could do with a HELOC. Give your house a full makeover, or maybe update your appliances. Have the money for college tuition. Plan for a really nice vacation down the road (something fun to look forward to)! Pay off higher-rate credit cards or other debt. Or just have money available for peace of mind. No matter your goal, we think you'll find Rosedale Federal's updated HELOC surprisingly amazing!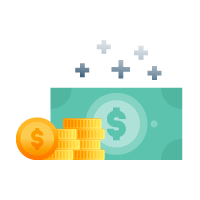 Loans as high as 95% LTV, up to $250,000*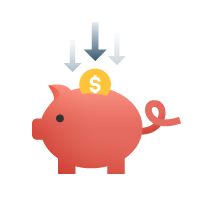 No closing costs*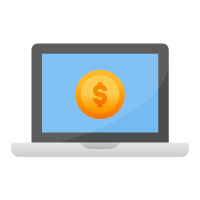 10-year draw period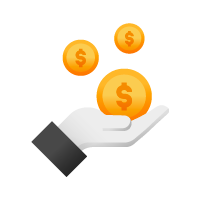 No initial advance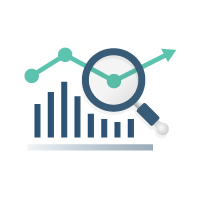 20-year repayment period
HELOC Benefits
| Your Rosedale Federal HELOC Feature... | And What Makes It So Great! |
| --- | --- |
| Loans as high as 95% LTV, up to $250,000* | That's a lot — we can help you figure out just how much that means for you. Whether it's paying for college tuition, paying off debt, or just wanting peace of mind for a rainy day.  We're here to help! |
| No closing costs* | More money in your pocket! |
| No initial advance | You don't have to use any of the line until you're ready — but you'll know it's there! |
| 10-year draw period | Flexibility. What you take from your line, and when, is completely in your hands.  Payment includes principal and interest. |
| 20-year repayment period | Predictable payment over a longer repayment period. |
* Home Equity Line of Credit (HELOC) rates, terms, and conditions are subject to credit and property approval and may change without notice. Additional terms and conditions may apply. Eligible properties include first or second lien position owner-occupied 1-to-4-family properties and condominiums. Adequate property insurance is required, and flood insurance is required where necessary.
Variable Annual Percentage rate (APR) is based on the U.S. Prime Rate as published in the "Money Rates" table on the third Wednesday of the month in The Wall Street Journal. For loan-to-value (LTV) of 80% or less, the applicable APR is equal to the Prime Rate, currently 8.50%. For LTVs more than 80%, the applicable APR is equal to the Prime Rate plus a margin of 1.5%, currently 10.00%. The maximum APR that can apply is 18.00% and the minimum APR that can apply is 3.00%.
To open an account, you must pay certain fees to third parties (closing costs). These fees generally total between $0.00 and $2,273.00 based on a maximum loan amount of $250,000. You will be required to repay all closing costs that we paid on your behalf to third parties if the HELOC is terminated by you during the first two (2) years after your account is established. Upon request, we will provide you with an itemization of these closing costs. While there are no application, annual, or closing fees; late fees and returned payment fees may be charged as applicable.