Use Google Pay and your Rosedale Federal debit card to make purchases even easier at thousands of participating stores and apps.
Look for these icons at checkout: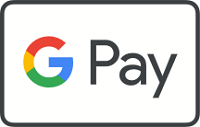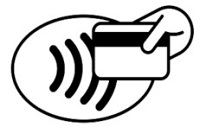 A more secure way to pay.
Google Pay uses a virtual account number to represent your account information in transactions, keeping your Rosedale Federal card details safe.
Get started:


Step 1
Open the app on your Android device or download it from the Google Play store.   


Step 2
Tap "Payment" on the bottom bar, then tap " + Payment method".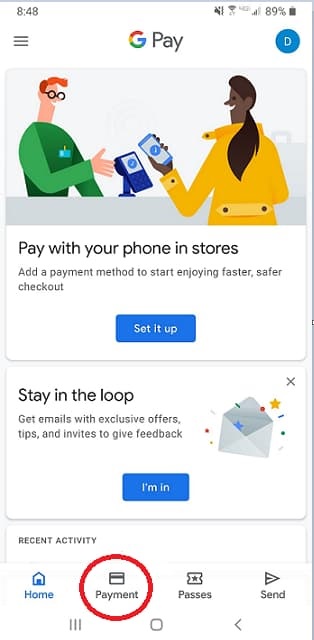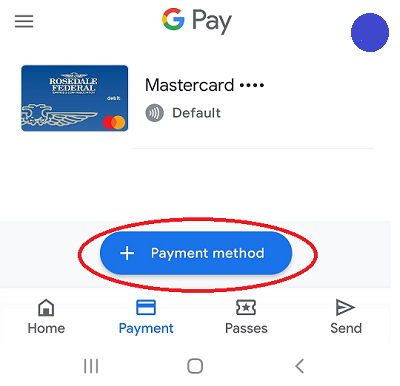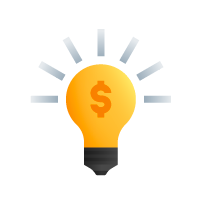 Step 3
Take a picture of your card or enter details manually
Go through the screen to add in your Rosedale Federal debit card (enter card number, expiration date, CVV, name on card, address, and phone number).  Tap "Save".
Agree to the Issuer Terms
Choose how you'll verify – choose to get a texted code or email to verify setup (example below email was chosen).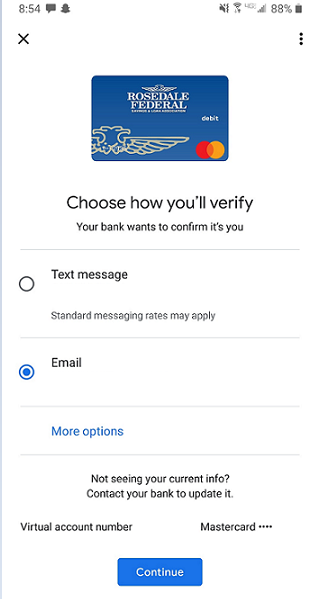 Email received: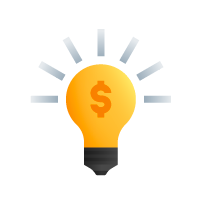 Step 4
Enter code onto screen: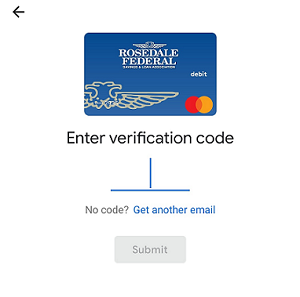 Once the card is verified and ready to use, you can see it listed under the Payment tab in Google Pay: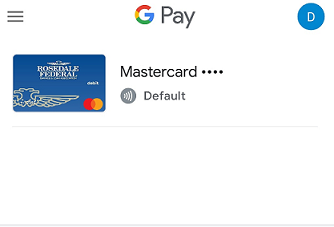 It's that simple! Google Pay is set up to use at checkout for a fast and secure shopping experience.
Have more questions?
If you need more information or have questions about your specific Android device, click the link below to visit the Google Pay site.