Connect with Quicken or QuickBooks
To download a spreadsheet of your account transactions to upload to Quicken or QuickBooks.  Follow these steps:
Click on the account on the dashboard for which you need to download transactions.

Click on the download arrow.

Click on the File type "Spreadsheet"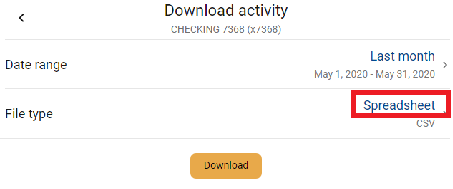 Click on the desired file type.