Getting started
To use Mobile Deposit, you will need a Rosedale Federal checking or savings account, digital banking, and have the online app installed on your smart phone or tablet. There is no cost to use Mobile Deposit!
Enrollment
Log into the app, then open the menu and select "Deposit" on the dashboard.  Select which accounts you'd like to deposit into and begin your Mobile Deposit activation. Enrollment will be completed within two business days.
Making a deposit
Select "Deposit" on the dashboard.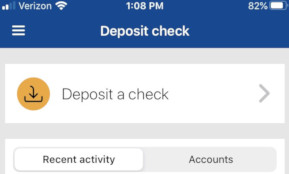 Enter the amount listed on the check and continue to select which account you'd like to deposit it into. You're also able to view your deposit limits here.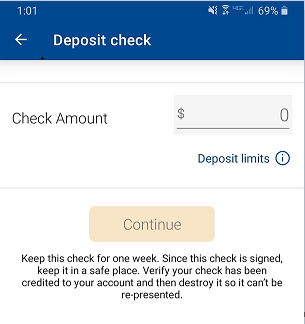 Please sign the back of your check and write "For Mobile Deposit Only." Then tap the screen to take pictures of the check and make your deposit.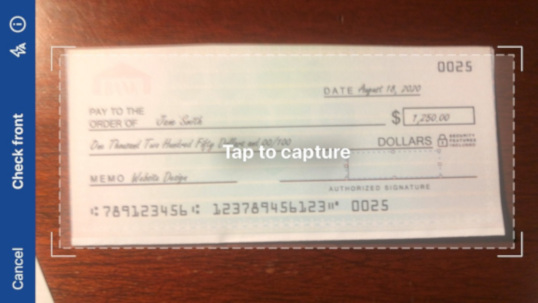 When will the funds I deposit be available?
Funds from mobile deposits accepted by 7:00 pm eastern time Monday - Friday will be available by the end of the next business day. Exceptions may occur. Business days exclude weekends and federal holidays.
Security
Mobile Deposit utilizes the same 128-bit encryption technology to safeguard your data as online banking. Also, Mobile Deposit does not store account information or images of checks on your mobile device.
Rosedale Federal Digital Banking How-To: