In digital banking, you can create customized account alerts that notify you of activity via email, text message, or push notification in the app. This information is very useful for monitoring transactions and watching for fraudulent activity.
With account alerts, you can set two types of alerts:
Balance alerts that can be set to notify you when an account balance either falls below or climbs above a dollar amount you set.
Transaction alerts that can be set for credits (deposits) and/or debits (withdrawals)

You can also set up payment alerts and reminders for bill pay.
On the dashboard, in the payments tile, click on Manage Payments.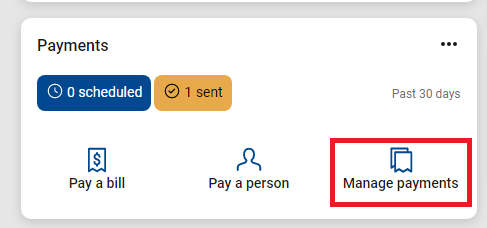 Click on My Account, then View alerts or View reminders.
Make your selections, then click Update.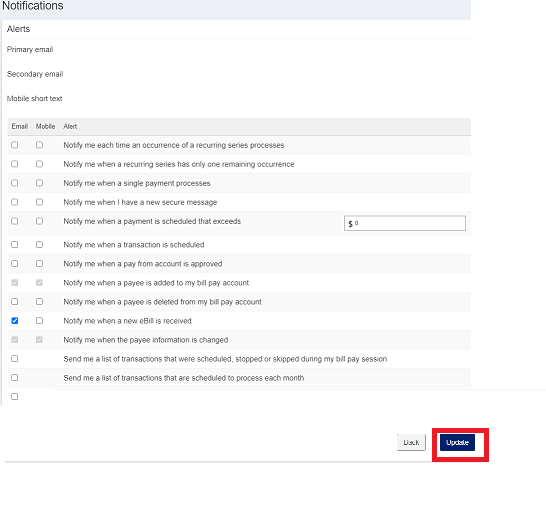 Rosedale Federal Digital Banking How-To: