Enroll in eStatements to receive statements electronically in digital banking.
Login to digital banking
Select an account
Select "Documents"
Review your options:

Account(s) and Document Enrollment.

Select available documents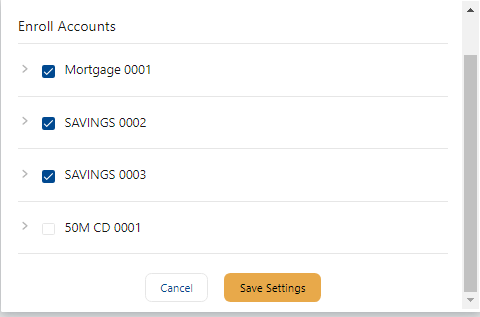 Confirm the email address

Please enter a security phrase to be displayed on valid emails from this site.
Please enter the enrollment passcode in the field immediately below. To see the password, select the "click here" link in online banking estatement enrollment.
Read and agree to the eStatement disclosure
Select "Enroll Now"
 Note: Enrollment Confirmation will appear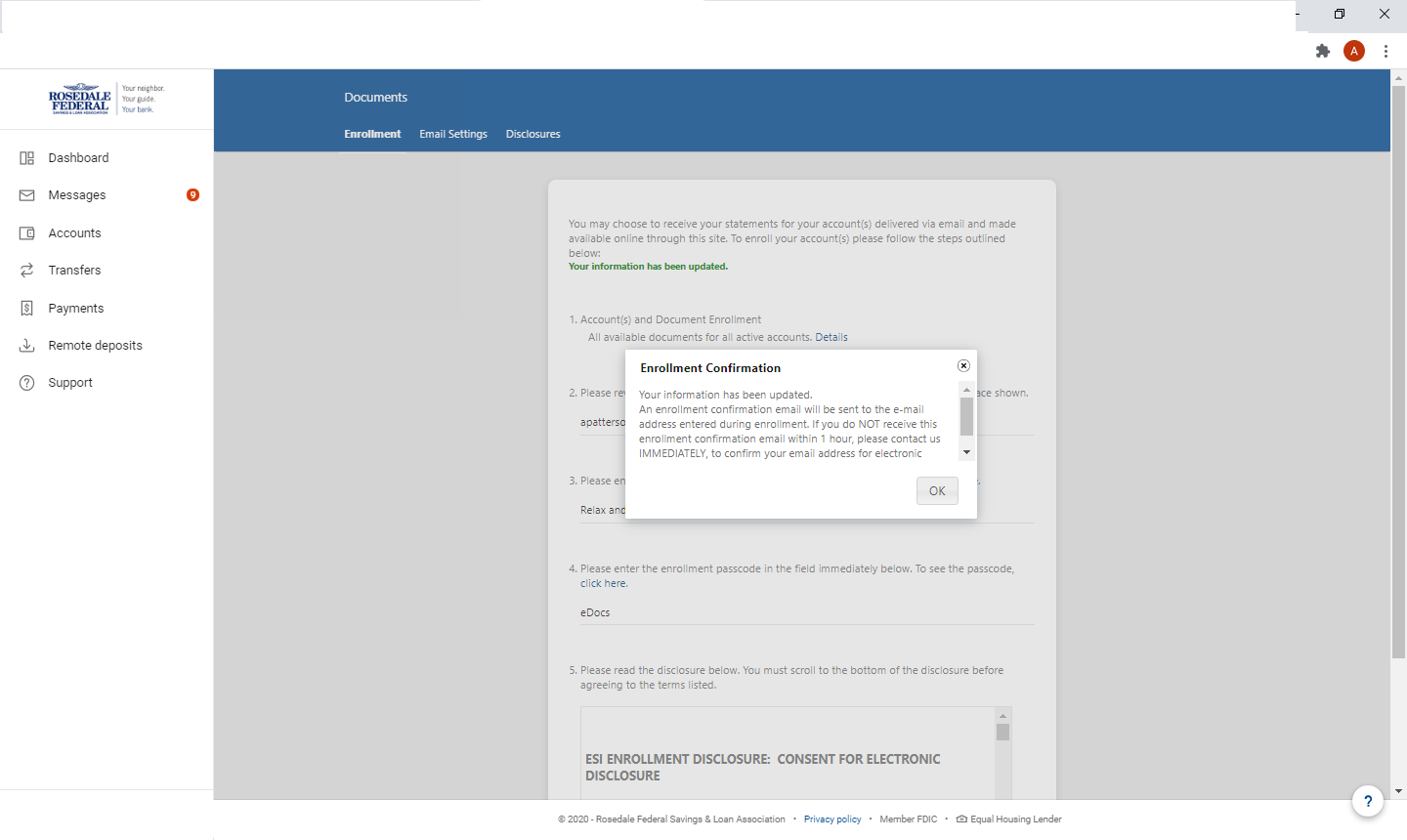 To make changes or unenroll e-Statements
Select an account enroll/unenroll

Select "Sign Up/Changes"
Make changes or unenroll
Select "Save Settings"
Other Options:
Select "Email Settings" to update your email address for eStatements
Select  "Additional Recipients" to add an additional recipient to receive a statement for your account(s)
Select "Disclosures" to review our electronic statements disclosure
Tax documents can now be received electronically.
Note:  The account(s) must be enrolled in eStatements to receive tax documents electronically.  Electronic documents will only be sent to the primary owner on the account.
IRAs do not get a 1099INT.
Navigate to the Sign Up/Changes page
 Click the down arrow next to your account to see if tax documents are available. If you are not the primary account owner, tax documents will not be available within your online banking.
Mobile App
Desktop
Select the check box next to the documents to receive electronically.
Select "Save Settings".
| Mobile App | Desktop |
| --- | --- |
| | |
Rosedale Federal Digital Banking How-To: